Welcome to USAudioMart, a classifieds site for used audio, hifi and stereo. Postings are completely free for hobbyists. Register today and start selling or finding your audio gear!
We need your help!
USAudioMart is really new and needs all the word of mouth promotion possible. Please help us make this the real, community driven, free, and easy to use alternative to AudioGon.
EXPIRED

- FOR SALE: Dune HD Smart H1
Item #649045413

Info:

Dune HD Smart H1
Asking Price:
Payment method:
Paypal
Shipping weight:
11.02 (lbs)

Calculate Shipping

Condition:
9 - Excellent (?)
Date Posted:
Feb 20, 13 1:37pm

Edited: Mar 10, 13 4:07pm

About Seller:
iskandam
Chino Hills, CA
United States
[other classified ads]
Feedback Received:
23 See details
External Feedback:

iskandam (399)

| | |
| --- | --- |
| Days in System: | 1087 |
| Views: | 490 |
| Avg. Views/Day: | 0.45 |
Description
Sponsored post - log in to remove this ad.
I have a Dune HD Smart H1 media player in perfect working condition for sale. One of the very best media players available today. Plays every file type flawlessly. Comes with original box and all accessories.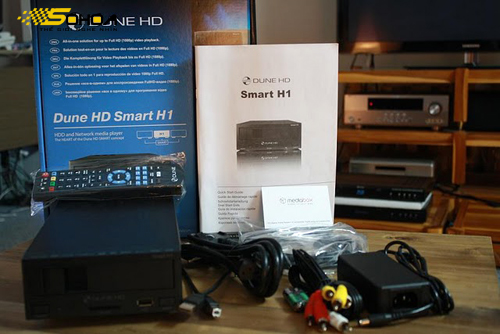 $250 shipped anywhere in the U.S. Buyer pays paypal fees.